Hosted Client Trust Accounting
as a Service
QuickBooks Solution for Lawyers and Paralegals in Ontario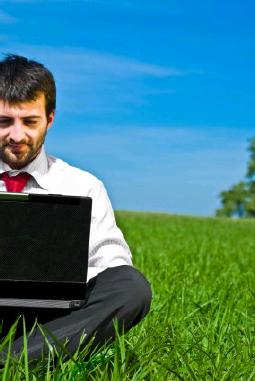 Lawyers and Paralegals in Ontario are governed by the Law Society of Upper Canada (LSUC) and must comply with all the regulations in the Bylaws.

LSUC Bylaw 9 - FINANCIAL TRANSACTIONS AND RECORDS – is very specific about how money flowing through the practice is to be handled and reported. There is special emphasis throughout this bylaw on protecting client's money.
Part IV - TRUST ACCOUNT – is very strict on how a client's money is to be received, stored, spent, moved, withdrawn, and re-funded.
Part V - RECORD KEEPING REQUIREMENTS – lays out exactly how the financials – and client trust money in particular – is to be reported.
QuickBooks is the world's most popular small business accounting and management system. It is very inexpensive, flexible and user friendly. We are Certified QuickBooks ProAdvisors. Our job is to help our clients best utilize the software to operate their business through customization and training.

We have developed the procedures and customized QuickBooks to comply with the Client Trust Account and Reporting requirements of LSUC Bylaw 9.
Trust Receipts Journal: subsection 18(1)
Trust Disbursements Journal: subsection 18(2)
Clients' Trust Ledger: subsection 18(3)
Trust Transfer Record: subsection 18(4)
General Receipts Journal: subsection 18(5)
General Disbursements Journal: subsection 18(6)
Clients' General Ledger: not required by By-Law 9
Fees Book: subsection 18(7)
Trust Bank Reconciliation, Client Trust Listing, and Trust Comparison: subsection 18(8)
This cost effective Trust Accounting solution is only available from Xinfosystems Inc. as part of a customized hosted QuickBooks application. For more information on how we can enable you, or your bookkeeper, to manage your practice, do your accounting, and comply with Bylaw 9, please contact:

Mark Friedberg, P.Eng, MBA
Certified QuickBooks ProAdvisor
mark@xinfosystems.com
416-840-6100 x755


All materials, and designs © Copyright 2015 Xinfosystems Inc. All Rights Reserved.
Website developed by Xinfosystems Inc.